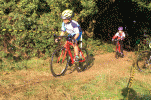 Colchester Rovers did a fantastic job with the classic Furze Hill course at Mistley. It was still run anti-clockwise, with the start running ...
Heating Oil Prices: A Buyer's Guide 18 Oct 2016
Exchange rates amongst developed nations are usually quite stable, and their fluctuations are typically only of interest to financial traders ...

Scattered showers managed to stay away during the event, and there was only minimal dampness on the A143 bypass between Bungay and Harleston ...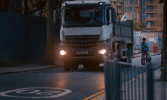 Road Safety and Motoring 05 Oct 2016
The UK's Department for Transport released a "left-hook" video ad as part of its Autumn THINK! campaign, and the video shows a lorry overtaking ...

A fine day's racing on a mild and sunny October morning - although it did start spitting with rain as the women's/vet50+ race started up! ...

The terrain was always going to be the biggest challenge at Hadleigh Park, the venue of the 2012 Olympic MTB events. Despite missing out on ...
Web Hosting 01 Oct 2016
Here is a summary of the time it takes the Swinny.net server to run a PHP script to deliver a web page, over the last few weeks. The site was ...

A brisk SW wind was about as good as could be hoped for in this mid-morning time trial on the A11, as the wind was blowing pretty much straight ...

The course was almost bone dry and with lots of long dry grass, despite a lot of rain two days earlier. The younger riders raced first in ...

A 15mph south-west wind created problems for the 40 starters as we headed down the A11, 10 miles at a time. There was no sun or rain, so only ...

Conditions were pretty much perfect for the full field of 120 riders on this dual carriageway event between Attleborough and the Snetterton ...

This Sunday's Iceni Velo club run headed down to south-west Norfolk, so that we could cheer on the racers in Diss & District CC's Hopton ...

Recreation 30 Jul 2016
Here are some photos of the Worstead '5, a running race on rolling back lanes starting in the village square and finishing on the playing field ...

Cycling 24 Jul 2016
Iceni Velo had a great club run down to the Angel Cafe in Diss, returning to the York Tavern in Norwich for the club's Tour de France prize ...

This was a good day for fast times on the A11, with dry and warm weather, although a rising westerly breeze was causing problems later in the ...