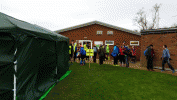 This was my first (and probably last) 10-mile running race, starting at Freethorpe Village Hall and meandering down to the Reedham water-front ...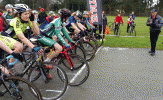 This was an epic course put on by Steve Grimwood and the Elmy Cycles crew (with a little help from some cycling buddies). It featured two ...

Strava tools 10 Jan 2016
How many days have you gone a certain distance when running, cycling, etc? This page shows you your aggregate distance counts, which means ...

A mild, dry morning greeted the early, young racers for the Eastern Cross League's penultimate event, the Chris Cross. Plenty of recent rain ...

My Car Costs 01 Jan 2016

Cycling 27 Dec 2015
Despite being unseasonably warm, the weather was foul for this Iceni Velo club run. It rained the whole time, and there was a heavy, penetrating ...
Strava tools 26 Dec 2015
Here you can have a closer look at one of your own Strava activities, and compare it to other times you've done the same type of activity! ...

Soft, leafy mud was the order of the day for Push Sport's event, the Eccles Cross. There were some grass stretches and some slippery concrete ...

HP Elitebook 16 Dec 2015
This post is basically a confirmation that Windows 10 installs and runs on the HP Elitebook 8440p. Having said that, on the base configuration ...

Strava tools 16 Dec 2015
Here is some analysis of your activites! Within each type of activity you will find various histograms (frequency plots) showing the number ...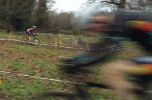 Slippery mud and wet grass was the order of the day for the Stow Scramble cyclo-cross racing at Chantry Park in Ipswich. There was very little ...

Web Hosting 10 Dec 2015
Hot Source Norwich provided a wide diversity of speakers at the NUA (Norwich University of the Arts), on the topic of "Transforming our worlds ...

Solid Fuel Stoves and Central Heating 07 Dec 2015
RJ Bell (a North Walsham company) made the delivery exactly when we agreed. The entire load was dry, and I carried away 20 wheel-barrow loads ...

Conditions were hard-going for the racers of all age categories in the UK's south-east regional cyclocross championships, mostly because of ...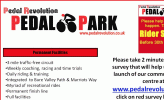 Cycling 04 Dec 2015
Grass roots cycle coaching, training and racing is often not as simple as just hopping on your bike and hitting the open road. Coaches will ...