The annual Gas Hill Gasp event returned once more to the steepest road in Norwich, after missing a year due to the Tour de France's start in ...

It was hot work on the A11, with temperatures around 25C and only a mild easterly breeze blowing. Mary Bower (Chelmer CC) put in a women's ...

Headed by John Pugh, Godric CC put on a fantastic event from the Broome village hall, with a generous buffet spread greeting riders after their ...

Family Car 24 Jun 2015
The MPV market tends to wax and wane over the years, and decent models from a few years ago may not be available at all now. Used models will ...

A moderate westerly crosswind did little to deter fast times, and Joe Skipper (Rock Estate) took a chunk off the course record with a time ...

A brisk north-easterly wind was blowing, making the going difficult for the longer return leg down the exposed A11 dual carriageway. ...

Cyclocross 09 Jun 2015
The fixture list for the 2015/16 Eastern Cyclo-Cross League is live, and it's going to be another busy season! Here are the highlights: ...

This event was quite exhilarating, on 80 miles of closed roads. We passed through many villages full of cheering residents, lots of exposed ...

This colossal event went ahead almost without a hitch, with competitors enjoying the freedom and safety of closed roads. The strong south ...

It was a great night for Iceni Velo teams, as Iceni A won the event with a time of 22:37, and Iceni B came a close 3rd in 23:39! Defending ...

Cycling 16 May 2015
Southwold is an extremely popular destination for Norfolk cyclists, especially those living near Norwich. For me, though, it's around 50 miles ...

A strong west-south-westerly breeze made life very difficult on the shorter return leg of this out-and-back event. Mark Arnold (CC Desiragear ...

Cycling 01 May 2015
Norfolk cyclists had a fantastic opportunity to turn up and ride at the Snetterton race circuit, and masses turned out! There were all sorts ...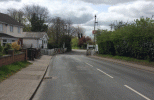 Cycling 01 May 2015
This was an impromptu ride, which came about because I wanted to take a look at my cousin's new cruiser!

Computing 25 Apr 2015
The Windows 10 preview edition has been out for a while now, and its performance is important because Windows 10 will rapidly become the dominant ...