Cycling
There is now a growing section on bike maintenance. Elsewhere you can have your say on being a dedicated cyclist!
I cover many aspects of cycling as a means of travel, including towing children about. Various aspects of recreational, commuter and competitive cycling are covered. There are Tandem bike reviews, child trailer reviews, time trialling advice and results, and lots more!
John's Background
I've been focussed on bikes ever since I started University and had to think about how to get about on a budget. Back in 1992 I used to cycle a few miles each way on a heavy but useful mountain bike (Carrera Kalarahi, a Halfords semi-cheapo brand).
A year later, and for the next few years, I rode the same bike 20 miles a day to Uni through some pretty attrocious Norfolk lanes. At the time I wasn't aware of optimisations to make a cyclist's life easier, such as lycra, but I persevered until 1995. The mountain bike went slowly downhill, changing colour a couple of times in the process and getting gradually more rusty. A brief foray into tri-bars did little to improve aerodynamics, but did add a few unsightly scars to my limbs.
1995: my awakening to 'real' cycling. I don't know what brought it about, but all of a sudden I was riding the same country lanes, in Lycra, on a new Dawes Horizon tourer. In October I had also joined the UEA Cycling Club and was persuaded to enter my first competition event, a 1400-yard hill climb in Yorkshire. I rode it on my tourer (stripped down, of course!) and finished some way down the table. But it was fun!
The tempo gradually increased from there, and by the next summer I was time-trialling on a Cannondale road bike. I was entering time trials left, right and centre with my UEA team-mates (mainly Andy Tyler, Jo Tuck and Dave Cooper - aka Cooperman). I gradually improved, but seemed to plateau at around 24 minutes for a 10 and just over the hour for a 25. At the same time Andy was putting in 21's and 55's, but gradually going downhill as he struggled to identify a problem in his diet.
We used to do training rides back then, up to Wells-next-the-Sea or down to Diss, or along to Yarmouth, and life was grand.
Enough rambling! What you really need is some useful information, either about places to cycle, performance cycling or how to look after yourself and your bike.
Further Reading

BC (British Cycling, formerly the British Cycling Federation) operates a points-based system in competitive events. Each type of event that ...
In the cycling world, there is a lot of cross-over between imperial (miles) and metric (kilometres) measurements. In the UK we are used to ...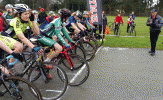 This was an epic course put on by Steve Grimwood and the Elmy Cycles crew (with a little help from some cycling buddies). It featured two ...

A mild, dry morning greeted the early, young racers for the Eastern Cross League's penultimate event, the Chris Cross. Plenty of recent rain ...

27 Dec 2015
Despite being unseasonably warm, the weather was foul for this Iceni Velo club run. It rained the whole time, and there was a heavy, penetrating ...

Soft, leafy mud was the order of the day for Push Sport's event, the Eccles Cross. There were some grass stretches and some slippery concrete ...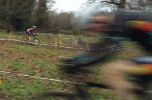 Slippery mud and wet grass was the order of the day for the Stow Scramble cyclo-cross racing at Chantry Park in Ipswich. There was very little ...

Conditions were hard-going for the racers of all age categories in the UK's south-east regional cyclocross championships, mostly because of ...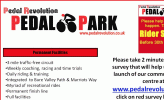 04 Dec 2015
Grass roots cycle coaching, training and racing is often not as simple as just hopping on your bike and hitting the open road. Coaches will ...

Despite strong gusting winds and the occasional blast of rain, all the races went off without a hitch at the Trinity Park Showground. Here ...

Many riders were looking for a cleaner, calmer day of cyclo-cross racing after the previous day's mud-fest at Redgrave, but it mostly wasn ...

This was a proper muddy, cold, wet, windy and basically tough day of cyclo-cross racing, with the early under-10 and under-12 riders having ...

A real course of all seasons, this one, as heavy rain created some muddy spots but left other stretches quite firm. There was also some grass ...

This was quite an eventful day on many counts! Heavy overnight rain and daytime showers quickly turned the grassy course into a very slippery ...

The Mistley Cross delivered a fun day of racing in warm sunshine, and everyone seemed to be enjoying themselves on the muddy climbs and off ...