Cycling
There is now a growing section on bike maintenance. Elsewhere you can have your say on being a dedicated cyclist!
I cover many aspects of cycling as a means of travel, including towing children about. Various aspects of recreational, commuter and competitive cycling are covered. There are Tandem bike reviews, child trailer reviews, time trialling advice and results, and lots more!
John's Background
I've been focussed on bikes ever since I started University and had to think about how to get about on a budget. Back in 1992 I used to cycle a few miles each way on a heavy but useful mountain bike (Carrera Kalarahi, a Halfords semi-cheapo brand).
A year later, and for the next few years, I rode the same bike 20 miles a day to Uni through some pretty attrocious Norfolk lanes. At the time I wasn't aware of optimisations to make a cyclist's life easier, such as lycra, but I persevered until 1995. The mountain bike went slowly downhill, changing colour a couple of times in the process and getting gradually more rusty. A brief foray into tri-bars did little to improve aerodynamics, but did add a few unsightly scars to my limbs.
1995: my awakening to 'real' cycling. I don't know what brought it about, but all of a sudden I was riding the same country lanes, in Lycra, on a new Dawes Horizon tourer. In October I had also joined the UEA Cycling Club and was persuaded to enter my first competition event, a 1400-yard hill climb in Yorkshire. I rode it on my tourer (stripped down, of course!) and finished some way down the table. But it was fun!
The tempo gradually increased from there, and by the next summer I was time-trialling on a Cannondale road bike. I was entering time trials left, right and centre with my UEA team-mates (mainly Andy Tyler, Jo Tuck and Dave Cooper - aka Cooperman). I gradually improved, but seemed to plateau at around 24 minutes for a 10 and just over the hour for a 25. At the same time Andy was putting in 21's and 55's, but gradually going downhill as he struggled to identify a problem in his diet.
We used to do training rides back then, up to Wells-next-the-Sea or down to Diss, or along to Yarmouth, and life was grand.
Enough rambling! What you really need is some useful information, either about places to cycle, performance cycling or how to look after yourself and your bike.
Further Reading

BC (British Cycling, formerly the British Cycling Federation) operates a points-based system in competitive events. Each type of event that ...
In the cycling world, there is a lot of cross-over between imperial (miles) and metric (kilometres) measurements. In the UK we are used to ...

16 May 2015
Southwold is an extremely popular destination for Norfolk cyclists, especially those living near Norwich. For me, though, it's around 50 miles ...

A strong west-south-westerly breeze made life very difficult on the shorter return leg of this out-and-back event. Mark Arnold (CC Desiragear ...

01 May 2015
Norfolk cyclists had a fantastic opportunity to turn up and ride at the Snetterton race circuit, and masses turned out! There were all sorts ...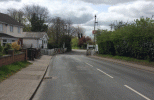 01 May 2015
This was an impromptu ride, which came about because I wanted to take a look at my cousin's new cruiser!

Mark Arnold (CC Desiragear) made short work of the 2-lap circuit between Harleston and Bungay, setting a new course record of 53:45. Conditions ...
A mild north-easterly breeze in dry conditions gave riders a reasonably comfortable ride, and James Trenchard's time of 45:06 confirmed that ...

Competitors enjoyed relatively tame weather conditions for this popular tem-mile blast along the A143. There were hints of rain and a gentle ...
23 Mar 2015
The Eddington Number is a strangely addictive score for cyclists, devised by British astrophysicist Arthur Eddington for ranking their achievements ...

There was a great turnout for North Norfolk Wheelers' first club event of the year, between Horsford and the Holt roundabout. Conditions were ...

A tough north-easterly breeze caused problems for many riders, but David McGaw (Cambridge CC) still put in a decisive winning time of 46:36 ...

Course record fell and times were generally very fast on a warm sunny afternoon, despite a nagging west-south-westerly breeze. David McGaw ...
Time Trialling 26 Feb 2015
Mark Florence had the honour of interviewing top GB time triallist Matt Bottrill. Bottrill is 37, got into time trialling in 1998, started ...

The under-10, under-12 and youth races were played out as individual races, so not as a team. The vet50+ and women riders rode a lucky dip ...