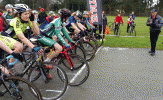 This was an epic course put on by Steve Grimwood and the Elmy Cycles crew (with a little help from some cycling buddies). It featured two ...

A mild, dry morning greeted the early, young racers for the Eastern Cross League's penultimate event, the Chris Cross. Plenty of recent rain ...

27 Dec 2015
Despite being unseasonably warm, the weather was foul for this Iceni Velo club run. It rained the whole time, and there was a heavy, penetrating ...

Soft, leafy mud was the order of the day for Push Sport's event, the Eccles Cross. There were some grass stretches and some slippery concrete ...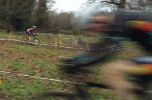 Slippery mud and wet grass was the order of the day for the Stow Scramble cyclo-cross racing at Chantry Park in Ipswich. There was very little ...

Conditions were hard-going for the racers of all age categories in the UK's south-east regional cyclocross championships, mostly because of ...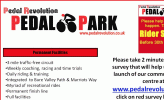 04 Dec 2015
Grass roots cycle coaching, training and racing is often not as simple as just hopping on your bike and hitting the open road. Coaches will ...

Despite strong gusting winds and the occasional blast of rain, all the races went off without a hitch at the Trinity Park Showground. Here ...

Many riders were looking for a cleaner, calmer day of cyclo-cross racing after the previous day's mud-fest at Redgrave, but it mostly wasn ...

This was a proper muddy, cold, wet, windy and basically tough day of cyclo-cross racing, with the early under-10 and under-12 riders having ...

A real course of all seasons, this one, as heavy rain created some muddy spots but left other stretches quite firm. There was also some grass ...

This was quite an eventful day on many counts! Heavy overnight rain and daytime showers quickly turned the grassy course into a very slippery ...

The Mistley Cross delivered a fun day of racing in warm sunshine, and everyone seemed to be enjoying themselves on the muddy climbs and off ...

20 Oct 2015
Garmin has a really neat ANT+ speed-sensing device, which fits to the hub and does away with the need for a spoke-mounted magnet. It can also ...

Glorious sunshine beat down once more in the fifth round of the Eastern Cross league. The course was in excellent condition throughout all ...