I cover many aspects of cycling as a means of travel, including towing children about. Various aspects of recreational, commuter and competitive cycling are covered. There are Tandem bike reviews, child trailer reviews, time trialling advice and results, and lots more!

Fifty riders faced showers and puddles on the A143 in the Sunday morning 50-mile East District Time Trial Champs. Air temperature was mild ...

15 Jun 2016
Iceni Velo and VC Norwich had a fabulous time chasing around after the Aviva Women's Tour as the racers raced between Southwold and Norwich ...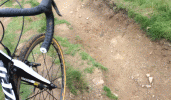 I took part in an amazing three-day riding challenge in the Peak District, organised by Simple Cycle Tours. The challenge was all road-based ...

Calm, muggy conditions had a bit of a dampening effect on riders' times, but it was a relief to be riding with a bit of sun and warmth! Riders ...

After a fortnight of cold, gloom and wind and rain, the skies finally cleared and the 800 time triallists enjoyed the 16-mile event in mild ...

Multiple last-minute roadworks in the area made things difficult for CC Breckland's Geoff Muller, but he and Don Saunders worked hard to lay ...

Sports Gear: Under Test 27 May 2016
Does the Poolmate 2 calculate calorie expenditure correctly? As soon as you have two plus gadgets you can start testing whether they agree with ...

Paul Groombridge and I comfortably won the 2-up competition in the Gt Yarmouth CC event on the sporting BS13a course between St Olaves, Somerleyton ...

07 May 2016
To make the most of favourable weather conditions I decided to spend the day away from the family and ride down to my Mum's - around 90 miles ...

What a great afternoon's racing! Bright sunshine, enthusiastic supporters and marshals, and top organising :) Fergus Muir has published a ...

This was a very fast and twitchy race that saw a few breaks make a few seconds gap before being reeled in, until mid-way through when Dougal ...

People struggled to get going on a chilly morning at the Norfolk/Suffolk border. It was sunny and there was only a gentle southerly cross ...

There was a high quality and quantity of riders at NNW's first evening club TT of 2016, on the Holt Road. The sun was setting as the last ...

Paul Groombridge and I managed a comfortable win (with a time of 54:54) in the 2-up event of the Diss & District CC 25-mile time trial ...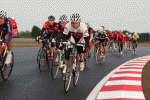 02 Apr 2016
The all-new Norfolk Cycle Racing website is now taking "intent to compete" entries for the 2016 edition of the Lotus League, run on the super ...