Norwich County Hall Racing: 09 October 2011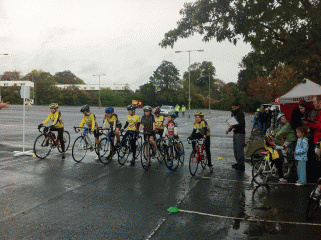 Despite a wet start to proceedings, the turnout for junior Go-Ride circuit racing at the Norfolk County Hall car park was good. There were tight reverse camber turns on the course, causing the riders some difficulties but fortunately no crashes. Dan Swindells slid off whilst warming up on the lower circuit, but only suffered grazes and superficial bike damage.
You can also read a Brisih Cycling race report: Tim Guy eases to Norwich Circuit Races success
It's quiet in here...
Add your comment