Seal Skinz All-weather Cycle gloves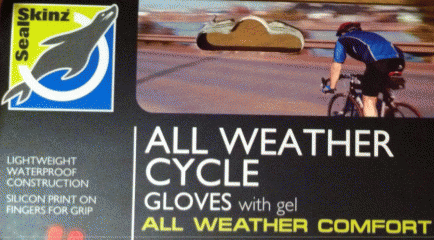 These gloves come from the Bike-hut (Halfords) but are made by a Norfolk company - Seal Skinz - who know what they're doing when it comes to water-proofing and retaining body heat.
Other features:
Totally waterproof, highly brealthable membrame
Lightweight construction, pressure point padding on palm, silicon grip on fingers
Using Porelle inserts, provide wind and rain protection and allow sweat to be released
Can be washed at 30 degrees, but mustn't be spun and the shop assistant said that it's safer to wash them by hand, so that the membrane isn't damaged
100% polyester lining (fleece)
87% polyester / 13% elastane outer.
At £30 these gloves aren't cheap, but should beat the cold and wet. Seal Skinz also do socks, but at £23 are a bit too pricey.
Share:

Facebook

Twitter

Copy link https://swinny.net/Cycling/-3951-Seal-Skinz-All-weather-Cycle-gloves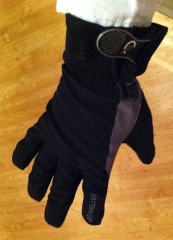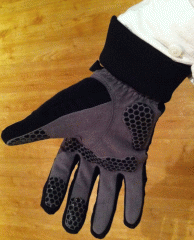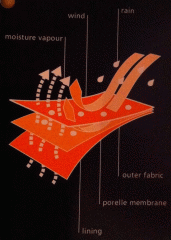 by
Nick
on 07 July 2011
Reply
I was a bit disappointed when I bought a pair of their all-weather (non-cycling) gloves. One of my fingers popped through the inside lining after a month or two, so now when I cycle in the winter I get one chilly finger tip. Maybe they're skimping a bit on the construction. Nicely waterproof though, and about adequate on warmth except for really cold weather (and that one finger tip!). I might try another make next time, though. My last pair of foul weather cycling gloves lasted 10 years and were better padded, but I can't find them any more.
Add your comment