James Bond bicycle at the Cycle Show, Earls Court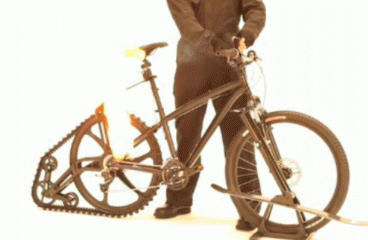 If James Bond were to become carbon neutral, Q Section might persuade him to trade his Aston Martin for a new bike unveiled at the Cycle Show in Earls Court - which opens to the public today, 8 October.
from the IET
.
Read more about it on the ETA website: BOND bicycle boasts ejector seat and flame thrower.
It's quiet in here...
Add your comment