Further Reading
Here is the latest news about broadband in the UK, courtesy of Google News:

01 Dec 2015
The UK's communications regulator Ofcom has released a free app to test the quality of your wireless network. It is possible for you to have ...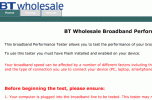 30 Nov 2015
Sometimes you have a working broadband connection, but it doesn't seem to be very fast or responsive... what do you do? Well, the first thing ...

09 Sep 2013
The vast majority of UK residents connect to the Internet using ADSL broadband, a reasonably robust technology that piggy-backs on the landline ...

27 Aug 2013
We found companies: There is one company match: Sorry! There are no results for . Believe it or not, all these years after ...

04 Feb 2012
ADSL is a proven, reliable technology, and on the whole it delivers a decent service for its users almost all of the time. When things go ...

07 Jan 2012
Does your wireless router have PIN technology? This is where you can connect your computer to the router by pressing a button on the router ...

01 Dec 2011
As part of the Digital Economy Act 2010, Ofcom has a duty to report on the state of the UK's telecoms infrastructure every three years. Consequently ...
08 Oct 2011
A survey has found that over half of all home wi-fi networks in the UK are insecure and can be hacked into in under 5 seconds. A lot don't even ...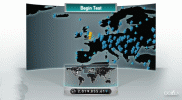 12 Jan 2011
To see what broadband speed you're getting, go to www.speedtest.net and click "Begin Test" to check your connection's latency (network delay ...
05 Jan 2011
Internet access provider Plusnet advertises itself with the slogan "Good honest broadband from Yorkshire" and promotes itself with various people ...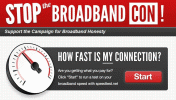 18 Nov 2010
A Virgin Media campaign is gaining momentum: broadband providers need to be more honest about their service speed. "You should be getting what ...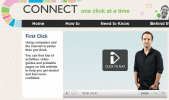 16 Oct 2010
You might imagine that everyone is online nowadays, at some point in their waking day. Well, it just isn't true, and for those people without ...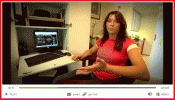 29 Sep 2010
How ironic. As part of their 'Gadget Show Truth' campaign, the Gadget Show on Five ran a piece this evening (20:45, 12 November 2007) on how ...
07 Sep 2010
Here are some people's experiences of their broadband provision. Some are quite vocal about how good or bad it is, and others are more candid ...