UK Cyclocross 2012 Events for the Eastern Region
To help you organise your weekends over the autumn and winter months, I've put together a map of the cyclo-cross events in the UK's Eastern region:
View
Eastern Cross 2012-13
in a larger map
You can also view details for each event, on the cycling calendar page.
Something missing, wrong or unclear? Let me know!
Important link: easterncross.org.uk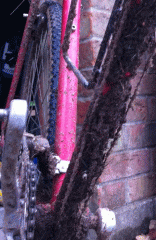 It's quiet in here...
Add your comment