Watch those Calories during the Coronavirus shutdown!
The global pandemic COVID-19 (also known as coronavirus) is forcing people everywhere to de-socialise and restrict their movements outside of home. In the UK, the guidance is to only make essential journeys, except for one short bit of exercise per day - as long as there's no contact with people outside your home. Group activities are definitely out. Swimming pools are closed, there's no parkrun, cycling club rides and all sports club activities are cancelled, so most people will be lacking the motivation and means to keep exercising. That single bout of daily exercise per day may well turn out to be well below what the body is used to!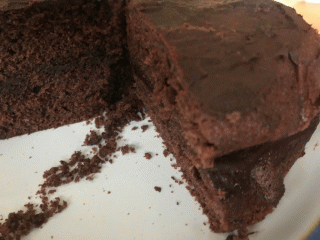 Combine this with the temptation to eat more when you're sat around at home, and the cumulative effect could be very detrimental. The really important thing to remember throughout this coronavirus crisis is that our health is at stake. We all need to take quite draconian measures to slow down the spread of the virus, but we must also try to keep ourselves healthy in the process. This is why the UK government is allowing / encouraging a single period of exercise per day. The last thing we want is for the population to get miserable and unhealthy, so it really is important to make the most of your daily exercise allowance.
TAKE ACTION: Track the Calorie Burn
To help with this, I've created a tool that looks at your calorie burn from activities recorded on Strava. You can see a historical timeline of the calories burnt each week, and so be able to estimate how that compares to these weeks of "social isolation". Click here to get started!
Share:

Facebook

Twitter

Copy link https://swinny.net/Cycling/-5142-Watch-those-Calories-during-the-Coronavirus-shutdown
It's quiet in here...
Add your comment