Guardian Offer: 160 Summer-flowering Bulbs for under a fiver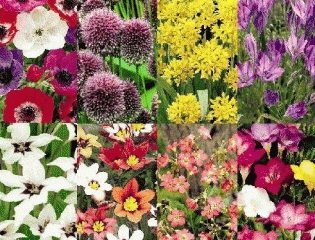 The Guardian has an offer of 160 bulbs 'free for every reader', only you have to stump up £4.50 for P&P. Order online to avoid any other gotchas.
I've decided to take up this offer, so will be busy sometime in the next few weeks stuffing bare borders with Anemone de Caen, Acidanthera, Allium Sphaerocephalon, Sparaxis, Freesia, Oxalis, Allium Moly and Brodiaea.
For more information, visit the Guardian Free Bulb Offer page.
It's quiet in here...
Add your comment