Great Grandparents Generation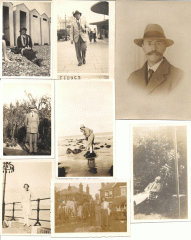 NSJim Swindells (b. 18??) in top middle. George Swindells in top right, middle left and lower right. Edith (Sherwood) Swindells in top left and bottom left. Edie with one of the children (?Norman) in the middle. Probably Uncle Norman with 3 of the children (Joan? and boys) in middle bottom.
It's quiet in here...
Add your comment