Nero, Claudius and a rather dead mouse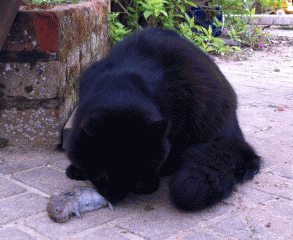 There's nothing nicer than a dead mouse to crunch on... if you're a cat with a big appetite, that is. Fortunately, Claudius (with the appetite) has his brother Nero to do all the running around and catching.
Warning: the video contains blood and crunching sounds...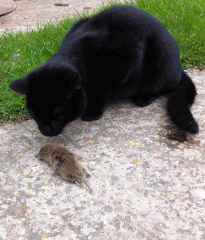 It's quiet in here...
Add your comment