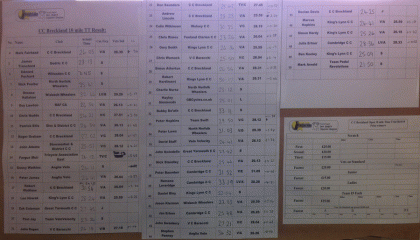 Conditions were almost perfect for the region's opening 10-mile time trial, on the B10/19 course from Hingham to Watton and back again. The road was dry and clear, there was a mild westerly breeze, and temperatures were up to around 6 degrees as the sun made an appearance. The winning time of 21:50 from top seed Mark Arnold (Team Pedal Revolution) was very good considering the time of year.
Special mention has to go to Zak Coleman (Great Yarmouth CC) for his first open '10 ride, in an excellent time of 27:27:45.
Notable times
1st. 21:50 Mark Arnold (Team Pedal Revolution)
2nd. 22:04 Daniel Bloy (Kings Lynn CC)
3rd. 23:12 Charlie Nurse (N Norfolk Wheelers)
8th. 23:42 John Swindells (GYCC)
2nd Junior 27:45 Zak Coleman (GYCC)
Strava board
Here's my ride recorded on Strava, including a bit of a warm-up ride beforehand:
Other places
CC Breckland report: Win for Arnold
By danowat: Photos on Photobucket (and thanks for the photos of me, cross-posted here!)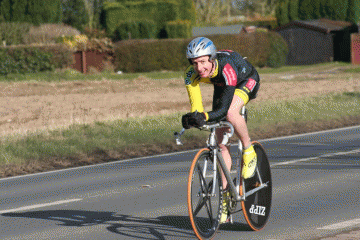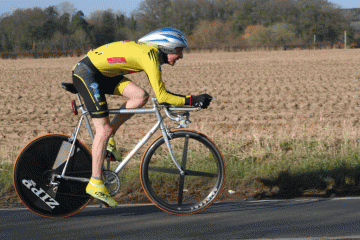 It's quiet in here...
Add your comment